Are you looking for a Myofascial Release therapist in New hope, PA (Bucks County)?
Or maybe you're curious what it even means.
There are so many benefits to this powerful yet gentle bodywork treatment. Trauma that is held in the body can be released once and for all by changing the movement of the fascia.
What is Fascia?
Fascia is the connective tissue that surrounds our muscles, tendons, nerves, and ligaments, giving them shape and holding them together. It consists primarily of collagen and it exists in every cell of our bodies.
When in a healthy state, it has elasticity and is naturally relaxed, providing the body with the ability to move fluidly. It also helps our cells to communicate with each other.
As the result of stress, injuries, inflammation, and other traumas, our fascia can become stiff and shortened. When this type of constriction happens, it reduces the body's function and can lead to pain and a reduction in mobility.
What is Myofascial Release Therapy?
Myofascial Release therapy is an interactive bodywork therapy that helps to ease that restriction, thereby reducing pain and restoring mobility to the body.
Our body has its own language, speaking through pain and disfunction, coinciding with our memories and emotional blocks. As a Myofascial Release therapist, Laurie is trained to pick up on these subtle queues to determine the areas of the fascia that need to be eased.
Many times, she will work on areas that don't even feel sore to the client, yet that is where the release happens.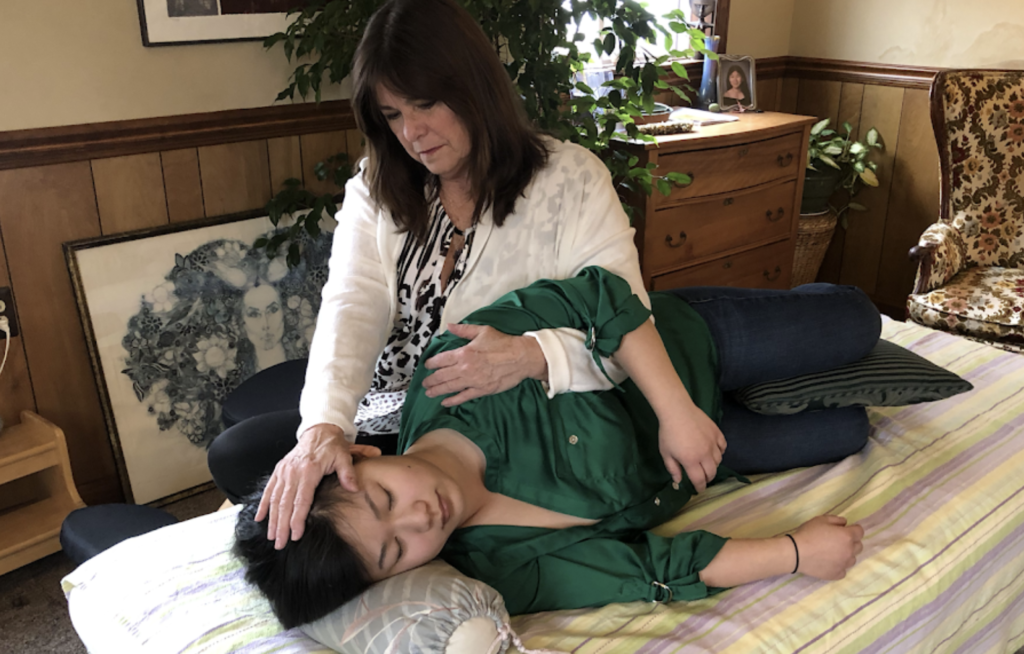 Types of Releases That Can Occur
There are many types of releases that can occur in the body during a Myofascial Release massage. Some of them include:
Pelvis Release
The first and most important release is that of the pelvis, as it is the core of the body and plays an essential role in the alignment of the rest of the body.
A pelvis release brings about a feeling of groundedness and lightness. It helps the body to let go of tension it has been holding onto, and it enhances fluidity, allowing the bones to float freely amongst the body's fluids, opening us up for further healing.
Emotional, Mental & Spiritual Releases
Since the body, mind, and spirit are interconnected, any bodywork done physically can have a releasing effect on emotional trauma, stresses, and mental and spiritual blocks.
During a Myofascial Release therapy session with Laurie, it is common to experience transformational releases of this nature, which can be the catalyst for positive forward movement in your life.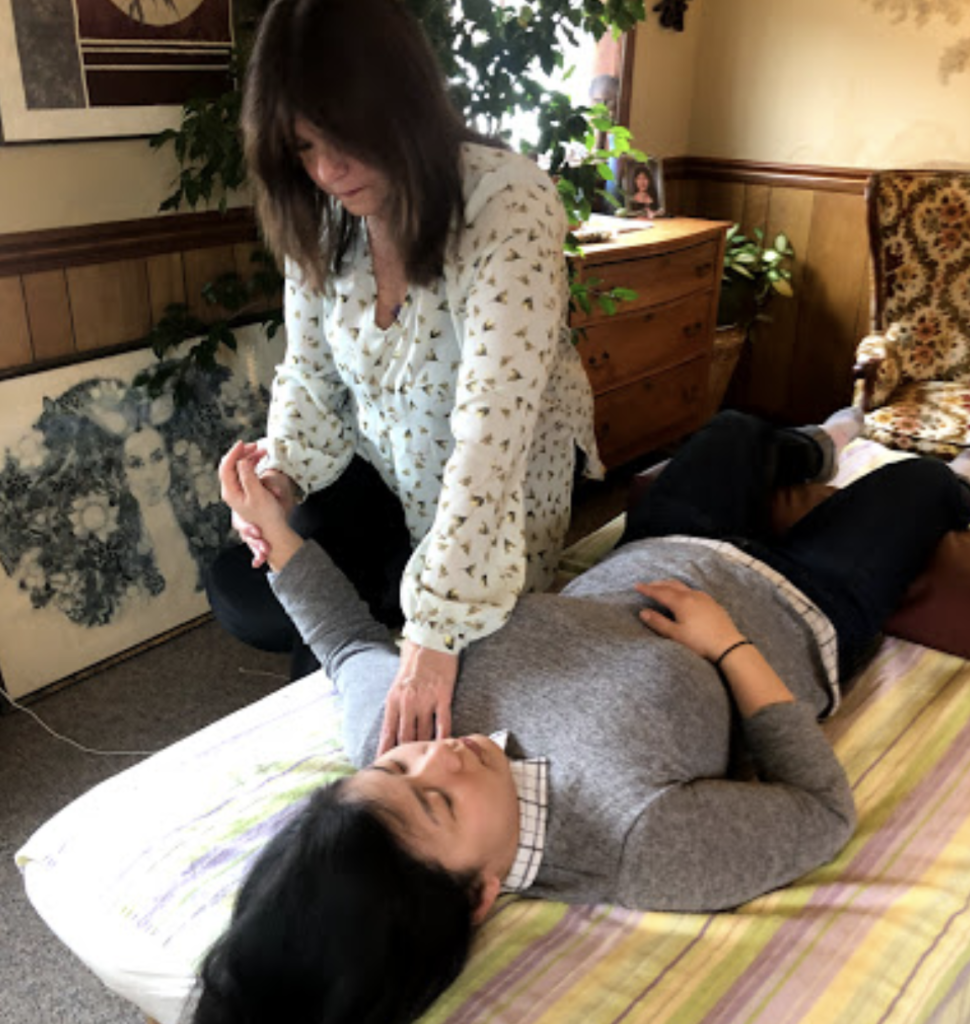 Myofascial Release FAQ
Here are the answers to the most common questions asked about Myofascial Release therapy.
What Makes Myofascial Release With Laurie Van Valkenburgh Different?
Laurie is a highly intuitive individual who can sense and feel where your body is leading her, and she can pick up on important emotional queues that many cannot. She doesn't strictly perform one modality at a time but includes all of her expertise in each session based on what your body, mind, and spirit needs.
If you're looking for "myofascial release near me" and you're located in Bucks County, PA, Laurie is the perfect solution. Located in New Hope, PA, she's a hop skip and jump from Lahaska, PA, and is also close to Doylestown, PA, Willow Grove, PA, Levittown, PA, Bristol, PA, and even Lambertville, NJ.
When Should I Schedule a Myofascial Release Therapy Session?
Before and after surgery to assist the body in healing faster and more effectively
If you have been injured, such as sports injuries and broken bones
If you have chronic pain, chronic fatigue, fibromyalgia, arthritis, headaches, TMJ, tendinitis, plantar fasciitis, symptoms of PMS, cancer or tumors, emotional conditions, stress or anxiety, and more
How is This Treatment Performed?
Myofascial Release is a hands-on technique that only involves applying gentle pressure directly to the skin along the muscles. No oil or creams are used, nor are any types of machinery.
Are There Any Risks Associated With Myofascial Release Therapy?
No injuries have been recorded as a result of Myofascial Release therapy. It is non-invasive and completely safe. Instead of putting any stress on the body or causing imbalance, it brings the body back into balance through a gentle and natural process.
Are You Ready to Put Pain & Stiffness Behind You?