Are you looking for Craniosacral Therapy near me in New Hope, PA (Bucks County)?
Tackling a wide array of symptoms and conditions, this therapy is an enjoyable and relaxing treatment that offers potent results.
What is Craniosacral Therapy?
Craniosacral Therapy is a type of Myofascial Release that works on the membranes and assists the movement of fluid in the central nervous system. Through gentle touch, it relieves tension being held there, providing pain relief, and improving health, immunity, and wellbeing.
Benefits
There are so many Craniosacral Therapy benefits that can help you improve the quality of your life. For example, it can often provide relief for the following conditions:
Headaches and Migraines
Neck pain
Chronic pain
Fibromyalgia
Multiple Sclerosis
Epilepsy
Speech Impairment
Neurogenerative diseases
Post-concussion syndrome
Fascial adhesions
Stroke
Cancer treatment side effects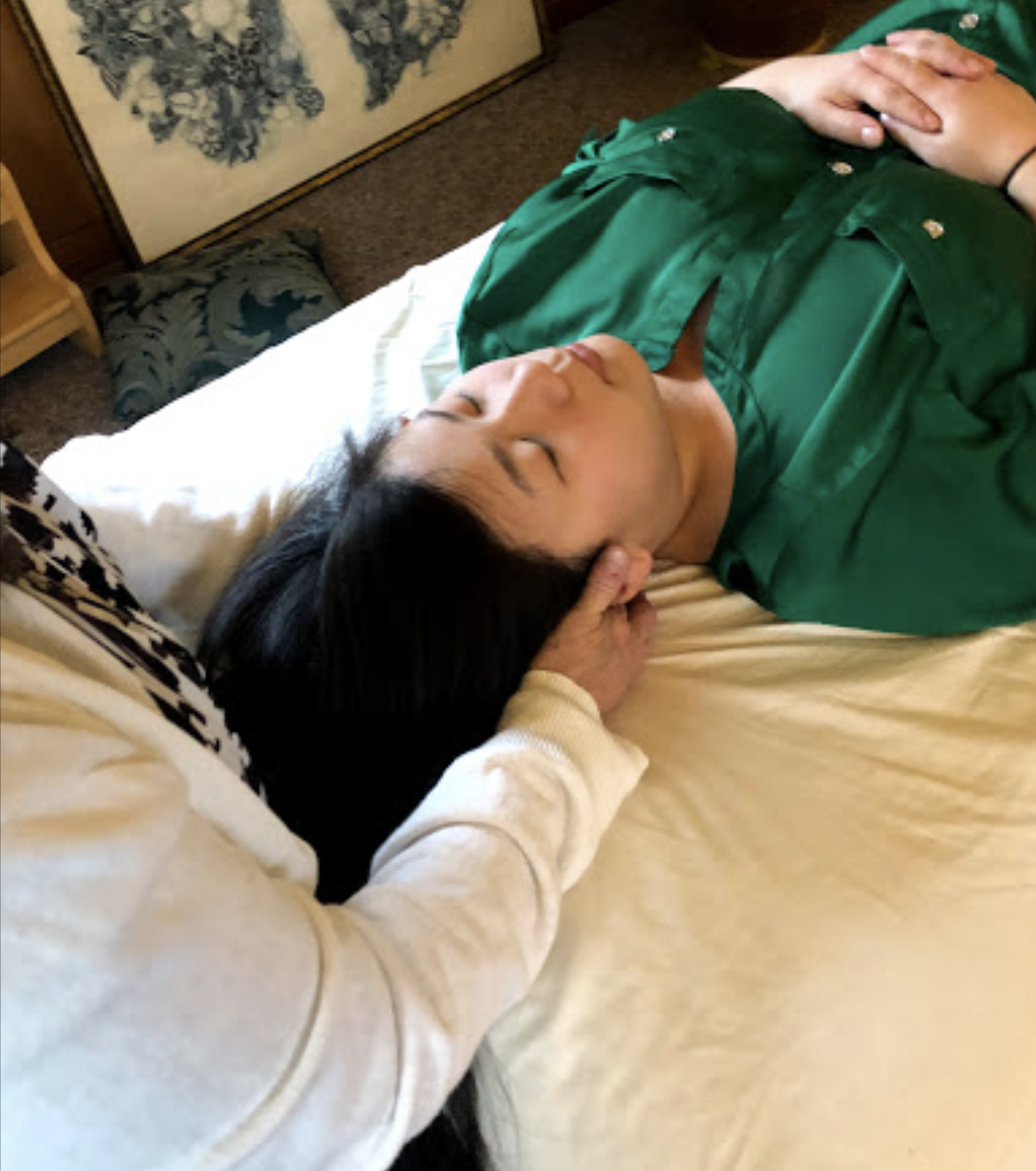 FAQ
Here are the answers to the most common questions asked about this modality.
What Makes Working With Laurie Van Valkenburgh Different?
Laurie is a highly intuitive individual who can sense and feel where your body is leading her, and she can pick up on important emotional queues that many cannot. She doesn't strictly perform one modality at a time but includes all of her expertise in each session based on what your body, mind, and spirit needs.
If you're looking for "craniosacral therapy near me" and you're located in Bucks County, PA, Laurie is the perfect solution. Located in New Hope, PA, she's a hop skip and jump from Lahaska, PA, and is also close to Doylestown, PA, Willow Grove, PA, Levittown, PA, Bristol, PA, and even Lambertville, NJ.
How is This Treatment Performed?
Craniosacral Therapy is a hands-on technique that only involves applying gentle pressure directly to the skin, mostly on the head. No oil or creams are used, nor are any types of machinery. Most people consider Craniosacral Therapy to be a deeply relaxing technique.
Are There Any Risks Associated With This Therapy?
The Craniosacral Therapy benefits are diverse, and negative effects are generally not found in most people. If you suffer from any of the following conditions, however, you should refrain from getting this treatment unless your physician has advised you differently:
Recent concussions
Cerebral swelling
Brain aneurysm
Traumatic brain injury
Blood clots
Arnold-Chiari malformation
Disorders that cause unstable cerebral fluids
Are You Ready to Feel Better?