Do you have recurring symptoms, such as lower back pain, constipation, fatigue, or brain fog?
Do you feel like you can't get ideas or projects to move forward?
Are you overwhelmed and under constant pressure?
If so, you could be calling out for some energy bodywork!
Whether you're looking for "shiatsu near me," "cupping near me," ear candling, Thai bodywork, shin tai shiatsu, or other energy bodywork modalities in Bucks County, PA, Asian bodywork techniques like these are a prime way to maintain a healthy body, mind, and spirit.
Laurie Van Valkenburgh uses a multi-modality approach in order to best serve her client's individual needs. That means that for each energy bodywork session, you'll be treated to her entire bank of modalities based on what your body currently needs.
This approach is useful for so many chronic conditions and ailments, such as:
Back pain
Muscular/skeletal pain
Hip and knee pain
Arthritis
Fibromyalgia
Headaches
Fertility issues
Allergies
Insomnia
Stress and anxiety
Depression
Irritable bowel syndrome
TMJ
And most other everyday aches and pains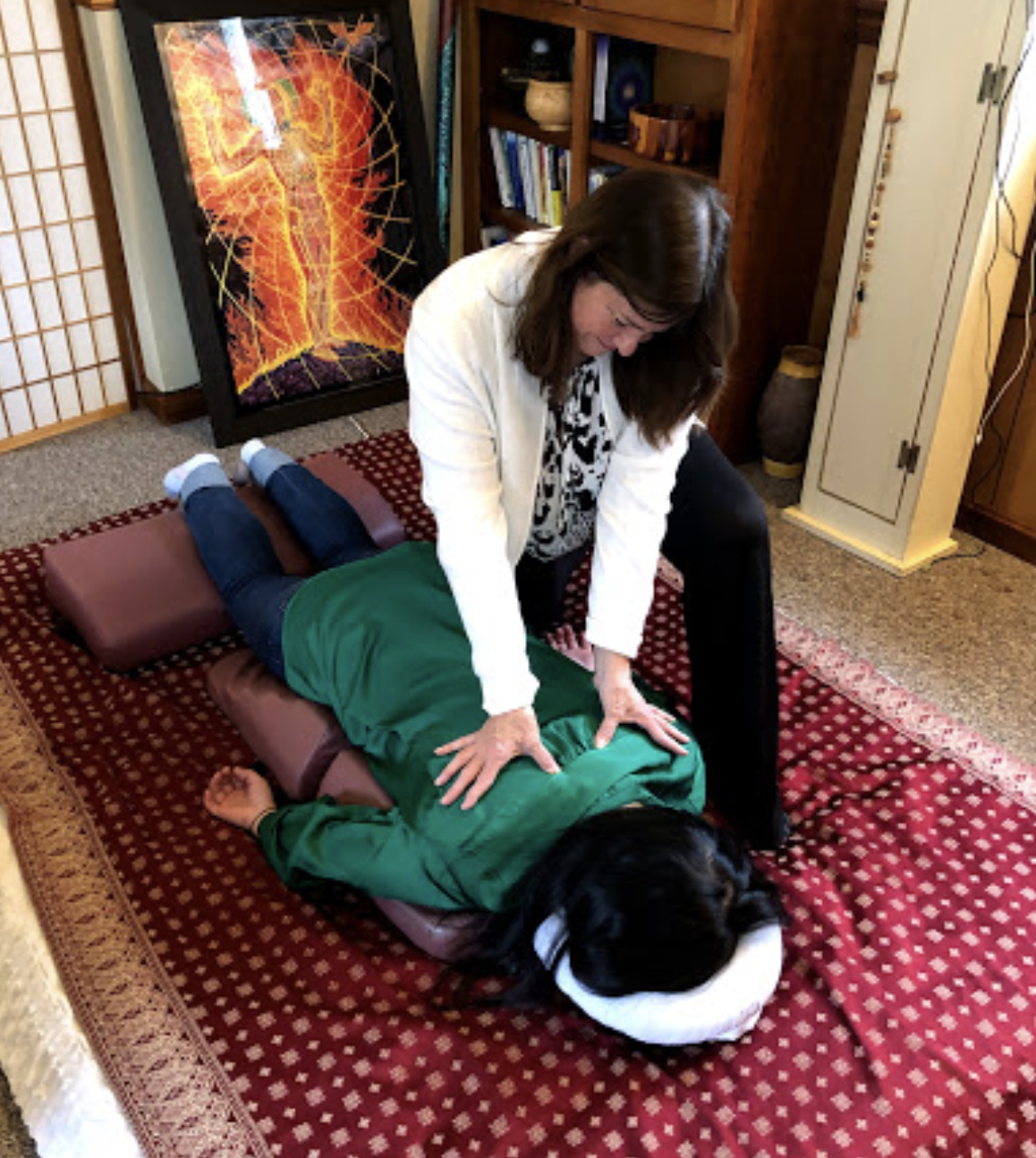 Shiatsu
Shiatsu, and its cousin, Acupressure, are based on Chinese Medical Theory, and both are related to acupuncture.
Over the centuries, Chinese health practitioners have developed a system based on the premise that good health is dependent on the balanced flow of vitality in the body, and in particular, on the energy that flows through a specific system of channels, known as meridians.
Chinese hands-on techniques were further developed in Japan and were influenced by the Japanese culture's practice of massage. Shiatsu evolved in this tradition to integrate a variety of techniques including, pressure, stretching, and exercise.
Laurie performs Zen Shiatsu, which emphasizes correction and maintenance of bone structure, joints, tendons, muscles, and meridian lines, any of which can distort the body's energy and autonomic nervous system when out of balance, causing disease.
Benefits of Shiatsu
Releases blocks in circulation and energy flow
Boosts the flow of healing nutrients to organs, glands, muscles, and nerves
Restores good circulation to all the tissues
Helps support the immune system
Stimulates the body's natural inclination to heal
Reduces pain and stiffness
The process of healing occurs at different speeds for different people. Laurie offers a safe, supportive, and nurturing environment that promotes healing on many levels.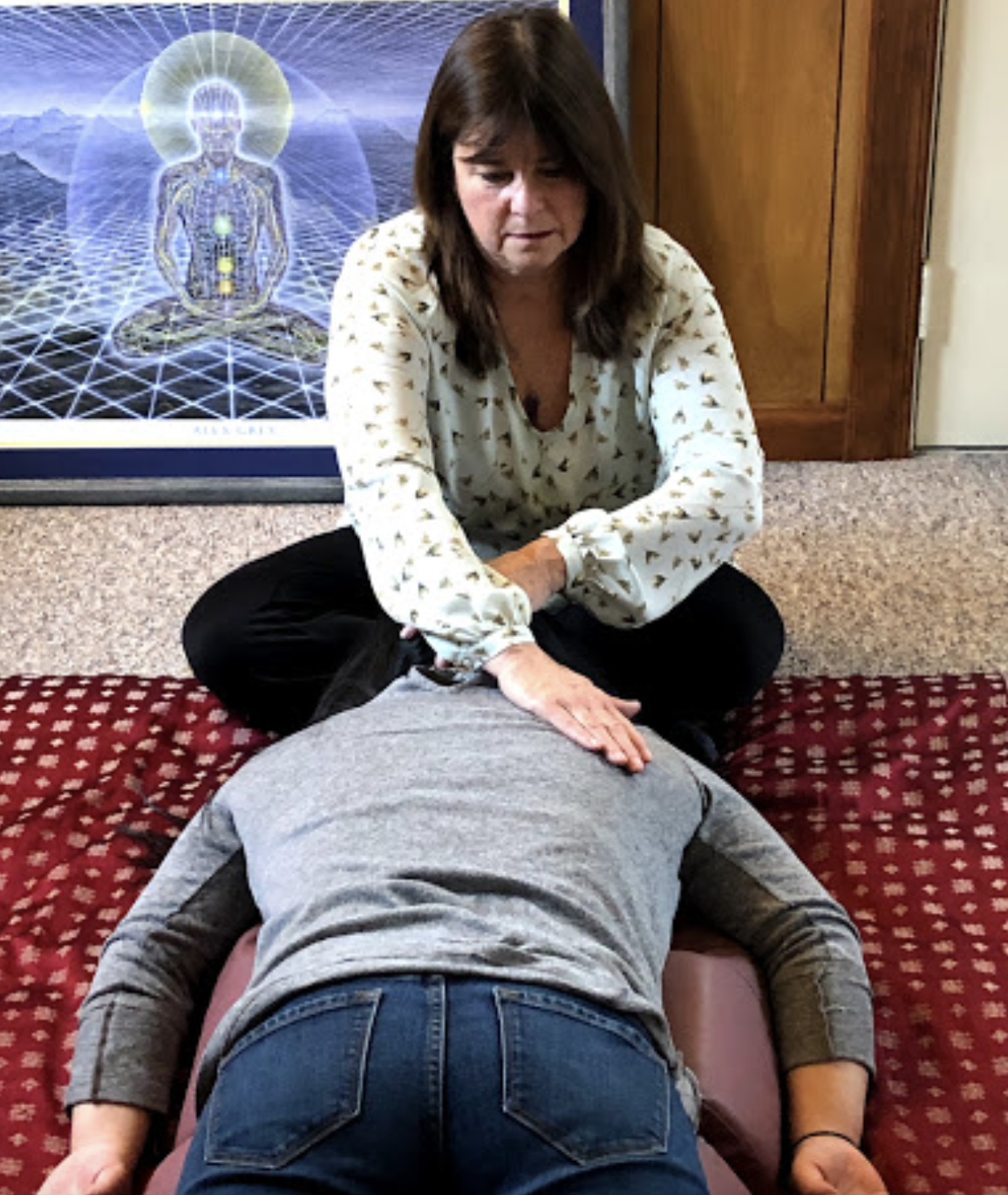 Shin Tai
Shin Tai is a dynamic form of energy bodywork therapy that fuses traditional Shiatsu with more subtle and gentle touch. Shiatsu Shin Tai expands on traditional Shiatsu to create an evolutionary system of diagnosis and technique that stimulates the flow of life force in the body.
This type of energy bodywork focuses on the treatment of the two primary meridians:
Governing Vessel
Conception Vessel
This creates a powerful system of diagnosis, theory, and technique that facilitates deep transformation. A unique synthesis of structural, fascia, meridian, and chakra techniques, this therapeutic bodywork clears stress from the body and naturally stimulates the flow of energy.
Benefits of Shin Tai
Offers the ability to precisely focus on postural and structural misalignment.
Restores the natural resonance of the body by recovering space in the body at a cellular, organ, joint, and vibrational level.
Restores vitality and reduces many unwanted symptoms.
Stimulates the flow of ideas and mental clarity.
Promotes positivity and excitement.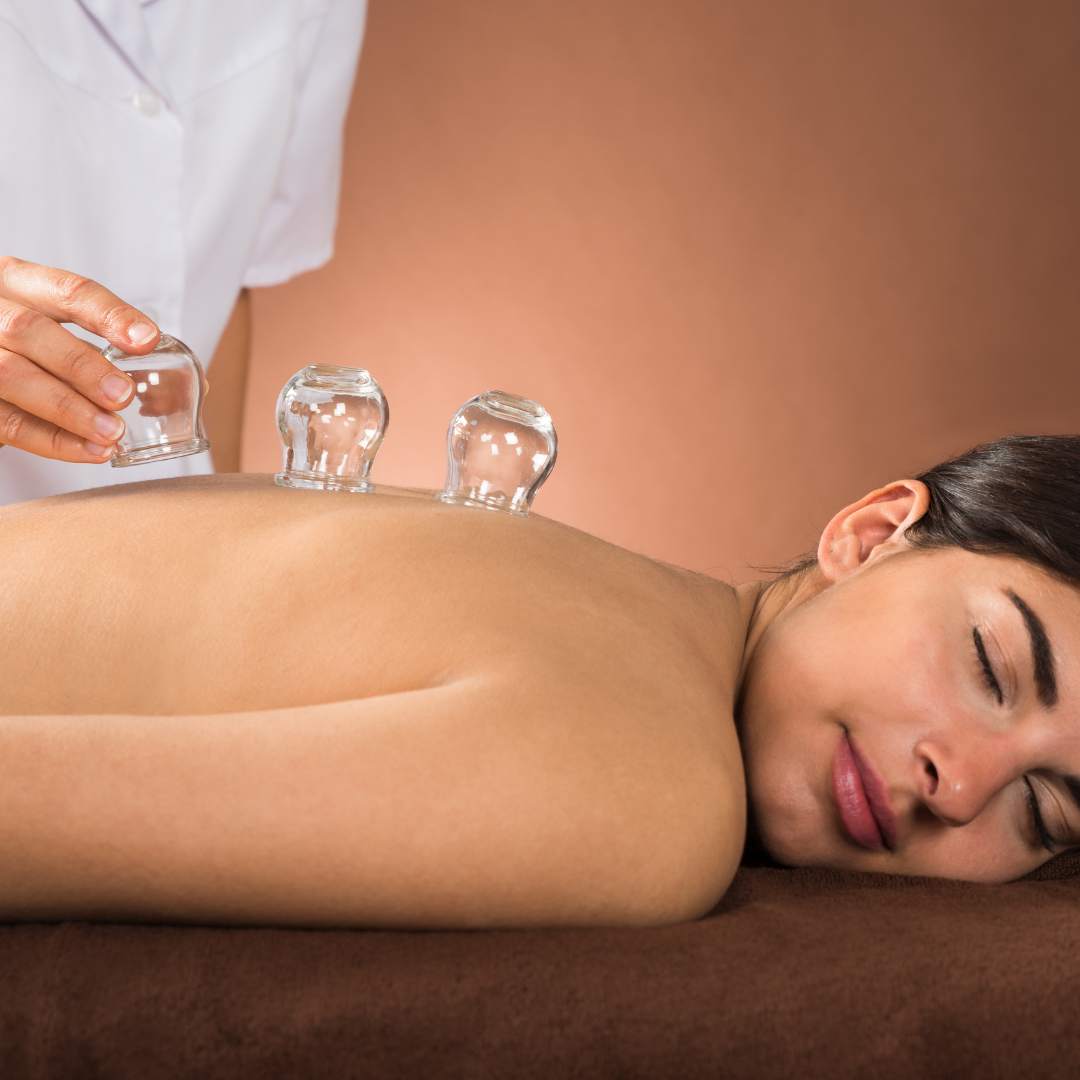 Cupping
Cupping is a non-invasive, ancient healing art that is used to promote healing and wellness. It strengthens the body's resistance, stimulates blood circulation, and restores balance in the body.
The ancient technique utilized glass cups, while the modern Bellabaci registered technique uses medical grade silicone cups. Bellabaci cups are ideal when addressing cellulite on all areas of the body.
The vacuum caused by applying the cups promotes the flow of fresh blood to the surface of the skin. This produces a red mark or "kiss" which is a sign of the powerful movement of energy and blood flow.
Cupping Therapy Benefits
Promotes healing
Reduces cellulite, stretch marks, and spider veins
Useful for headaches, sinus conditions, sore muscles, joint pain, digestive disorders, back and neck pain, and arthritis
Improves immune function
"I have noticed myself changing slowly. Every session reveals something I was not aware of that was blocking my energies…I feel so energized, relaxed, strong, and able to handle any challenges life throws my way. Thank you for balancing me."

~JC
"My wife and I have been clients of Laurie's for almost a year. As a Chiropractor and fellow health practitioner, what is important to me is competence, results and professionalism. Laurie exceeds all categories. I always look forward to a Shiatsu because it helps balance my body and enables me to do my work. I also appreciate that with Shiatsu, the cause of the problem is located and resolved in a way that is gentle and effective."

~Dr. JG
Are You Ready to Feel Better in Body, Mindy & Spirit?